I recently met up with the team from 'Adidas by Stella McCartney' to talk me through the latest range. It was great to meet up with the girls who were extremely enthusiastic and informative about the collection (which sadly, is not as common as you would think amongst brands). I was already a fan of the collaboration, between the designer and the sports brand, but had yet to try it in person. The team kindly sent some of the designs from the recent collection to road test.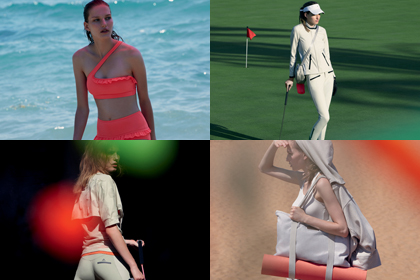 The range succeeds in creating both functional and luxurious pieces that are also completely wearable. This is incredibly important when you're heading down to your local gym (particularly in my case where half of my work are members).
My personal favourites from the collection are the running leggings (top image) and the yoga hooded jumper (above right), which is so comfortable that I have taken to wearing it round the house at all times.
The prices range from £40 for a vest to £300 for a waterproof jacket, so are definitely at the more expensive end. However if you're looking for comfortable and design-led sportswear, that will set you apart in your spinning class, then it's the perfect choice.