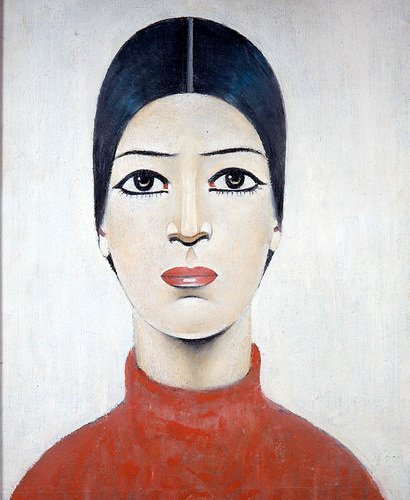 'Portrait of Ann', 1957.
This portrait by L.S. Lowry is one of my current favourites.
Throughout Lowry's career he produced stylised portraits of an eternally young girl called 'Ann' (there is still much debate as to who exactly Ann was). The portrait is a departure from the
traditional 'Lowry' style and is completely timeless. I love the simplicity of the portrait, it's so striking!